What Our Customers Say
"I knew that my husband and I really need wills, but we really didn't want to jump through all of the legal hoops. Within a matter of minutes on TrustedWills.com, I had completed my will and had a great sense of peace of mind for me and my family."


- Becky S

"... after many months of putting this off ... we sat down at the kitchen table one night and did this in a matter of minutes. It's a blessing to have answered these questions for ourselves and four our children. Thanks to TrustedWills for making this so easy!."


- Melissa C

"The TrustedWills.com site couldn't be easier. No one likes to think about 'What will happen to my kids if I die', but it feels good to know I've done what I can to ensure they will be taken care of."


- Terry S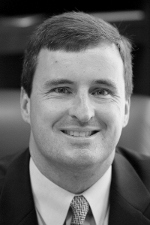 Bryan McKinney
Bryan McKinney is an attorney who has been licensed to practice law in the state of Arkansas since 1996. During this time he has had the pleasure of helping hundreds of families create Wills, Living Wills, and Powers of Attorney. Bryan currently serves as the General Counsel to Ouachita Baptist University and dean of the university's Hickingbotham School of Business. He claims that the college students help keep him young! Bryan enjoys community involvement and currently serves as President of the Arkadelphia Promise Board of Directors. Bryan's favorite days are Saturdays spent with his wife and their two young sons.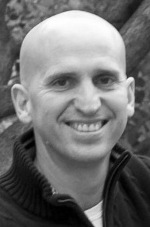 Terry Sergeant
During the day, Terry Sergeant puts his Ph.D. in computer science to good use teaching college students at Hardin-Simmons University. His experience in teaching courses in database systems and web programming have proved helpful in designing, coding, and deploying web applications. Although TrustedWills.com keeps him busy, he still finds time to enjoy his family, clean the aquarium at Pioneer Drive Baptist Church (along with a few other roles), and, on increasingly rare occasions, ride his mountain bike.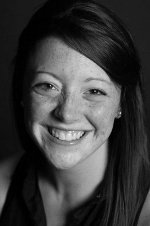 Lindsey Fowler
Lindsey Fowler is currently a Junior at Ouachita Baptist University triple majoring in Business, Political Science, and History. During her time at Ouachita as a Governor's Distinguished Scholar, Lindsey has had the opportunity to learn and grown through serving as the Student Body President, Special Events Chair of the Ouachita Student Foundation, and a student ambassador to the Arkadelphia Chamber of Commerce. In a unique way each of these opportunities has taught Lindsey the analytical, organizational, and people skills that have been invaluable in marketing TrustedWills.com. After graduation, Lindsey plans on attending law school and pursuing a career in public service.
The TrustedWills.com Story
by Terry Sergeant
Bryan McKinney has made quite a few wills for folks through the years. In fact, when my first child was born I started to think about a lot of things differently. In particular I wanted to make sure that if anything happened to me that my wife and son would be cared for properly. It was only natural for me to talk to my friend, Bryan-the-lawyer, about creating a will. A few years later, when my daughter came along, I went back to the same trusted source to update the will.
A number of years after that Bryan and I talked about the idea of starting a business together. We figured that with his law degree and my Ph.D. in computer science we could surely come up with something of value. To make a long story shorter, TrustedWills.com is a fulfillment of that dream. It turns out that Bryan has made a lot of wills in his life. He noticed that when creating a new will it was easier to work from an existing will and then adjust names and relationships accordingly. This led to the epiphany that the process of creating a will might lend itself to a web-based application.
In the mean time I was growing in my own understanding of various technologies required to bring a web application to market. Part of my learning was a result of teaching university courses in database systems and in web programming. Also, I had been running and maintaining my own web server as a platform for providing various course resources. My first major commercial endeavor came at the request of a company (PIL, Inc.) that wanted to provide compliance software for the behavioral health industry. The web application I created is called MOST™ and has been well-received for its clean design and ease-of-use.
With a major project under my belt I called Bryan and announced it was time to make the "wills website" a reality! We knew that having a great website that produced high quality wills wouldn't be enough on its own. We needed a way to get the word out. This is where Lindsey came in. Bryan approached Lindsey about using our idea as the basis of a business plan contest. Lindsey applied her business and communication skills to the task and found that judges liked the plan ... and her presentation!
Lindsey's efforts brought quality feedback that helped us improve the site and brought plenty of attention to the site. Her business plan won first place in the two first levels of competition and continued into the top 6 finalist plans in the Donald W. Reynolds Governor's Cup Business Plan Competition. At the meeting where results are announced, all contestants were given an opportunity to present an "elevator pitch" where Lindsey received first place!
Suffice it to say, TrustedWills.com represents the efforts of multiple people with a variety skills, education, and experience. We use our own product and believe in it strongly enough to recommend it to our family and friends.